Dr Mykhaylo Yakubovych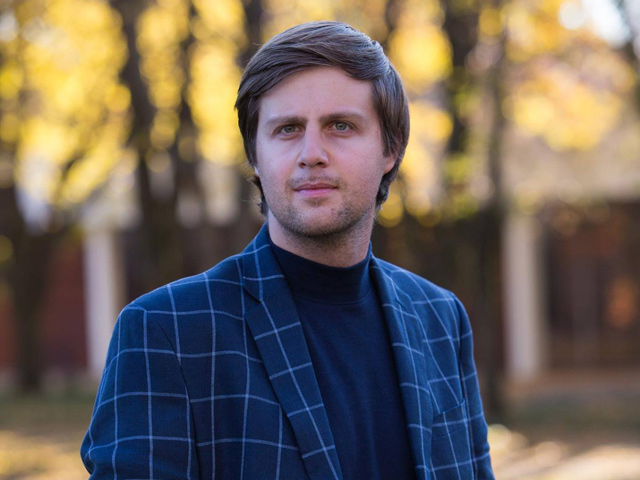 Dr Mykhaylo Yakubovych (ur. 1986) jest dyrektorem Centrum Studiów Islamistycznych w Narodowym Uniwersytecie "Akademia Ostrogska" na Ukrainie. Uzyskał doktorat w dziedzinie religioznawstwa na podstawie rozprawy "Interpretation of the History of Religions in Sunni Traditionalism: The Classical and Post-Classical Periods". (Interpretacja historii religii w sunnickim tradycjonalizmie: okres klasyczny i post-klasyczny). Jego badania naukowe koncentrują się wokół przekładów Koranu na języki słowiańskie. Jest tłumaczem Koranu na język ukraiński. Biegle włada kilkoma językami, w tym arabskim. Specjalizuje się w islamie sunnickim.
Wybrane publikacje indywidualne:
A Cultural Significance of the Modern Islamic Exegetics for the Theory of Religious Tolerance, International Studies Journal, Spring 2013, Vol. 9, No. 4, pp. 79–91.
Muhammad al-Aqkirmani and his "Iqd al-La'ali": the Reception of Ibn Sina in Early Modern Ottoman Empire, The Journal of Ottoman Studies, 2013, No. 41, pp. 197–219.
Post-Classical Islamic Philosophy in the Medieval Crimea: Sharaf al-Din al-Qirimi and Ahmad al-Qirimi, Studia Antyczne i Mediewistyczne, 2013, Vol. 45, pp. 219–232.
Jan Latosz (1539–1608) and his Natural Philosophy: Reception of Arabic Science in Pre-Modern Poland, Cultures in Motion: Studies in the Medieval and Early Modern Periods, eds. Adam Izdebski & Damian Jasiński, Krakow: Jagiellonian University Press, 2014, pp. 235–255.
A Neglected Ottoman Sufi Treatise from 16th century: Mawahib al-Rahman fi Bayan Maratib al-Akwan, Journal of Ottoman Studies, 2015, Vol. 45, pp. 137–160.
The Noble Qur'an With Ukrainian Translation. A First Annotated Translation into Ukrainian by Mykhaylo Yakubovych. Third Edition, Ankara: Diyanet İşleri Başkanlığı, 2016 (w języku ukraińskim).
Islam in Crimea: Encyclopedic Dictionary, responsible editor, 2014-2015, "Madinah" Publishing House, Moscow 2016. (Ислам в Крыму: энциклопедический словарь).
Islam in Ukraine: 2014, Yearbook of Muslims in Europe, Ed. by Oliver Scharbrodt, Vol. 7, Leiden: Brill, 2016, pp. 592–606.
Philosophical Thought of the Crimean Khanate, Kyiv: Komora, 2016 (w języku ukraińskim).
Islam in Ukraine: History and Modernity, Vinnycia: Ukrainian Center of Islamic Studies, 2016 (w języku ukraińskim).
Crimean Scholars and the Kadizadeli tradition in 18th Century, Journal of Ottoman Studies, 2017, Vol. 49, pp. 155–171.
Islam in Ukraine: 2015, Yearbook of Muslims in Europe, ed. by Oliver Scharbrodt, Vol. 7, Leiden: Brill, 2017, Vol. 8, pp. 701–717.
Ukraine (in co-authorship), [in:] Islamic Leadership in the European Lands of the Former Ottoman and Russian Empires Legacy, Challenges and Change, ed. by. Egdūnas Račius and Antonina Zhelyazkova, Leiden-Boston: Brill, 2018, pp. 314–328.